The Most Efficient RO Drinking Water System Available
Aquasential® Smart Reverse Osmosis Drinking Water Systems From Culligan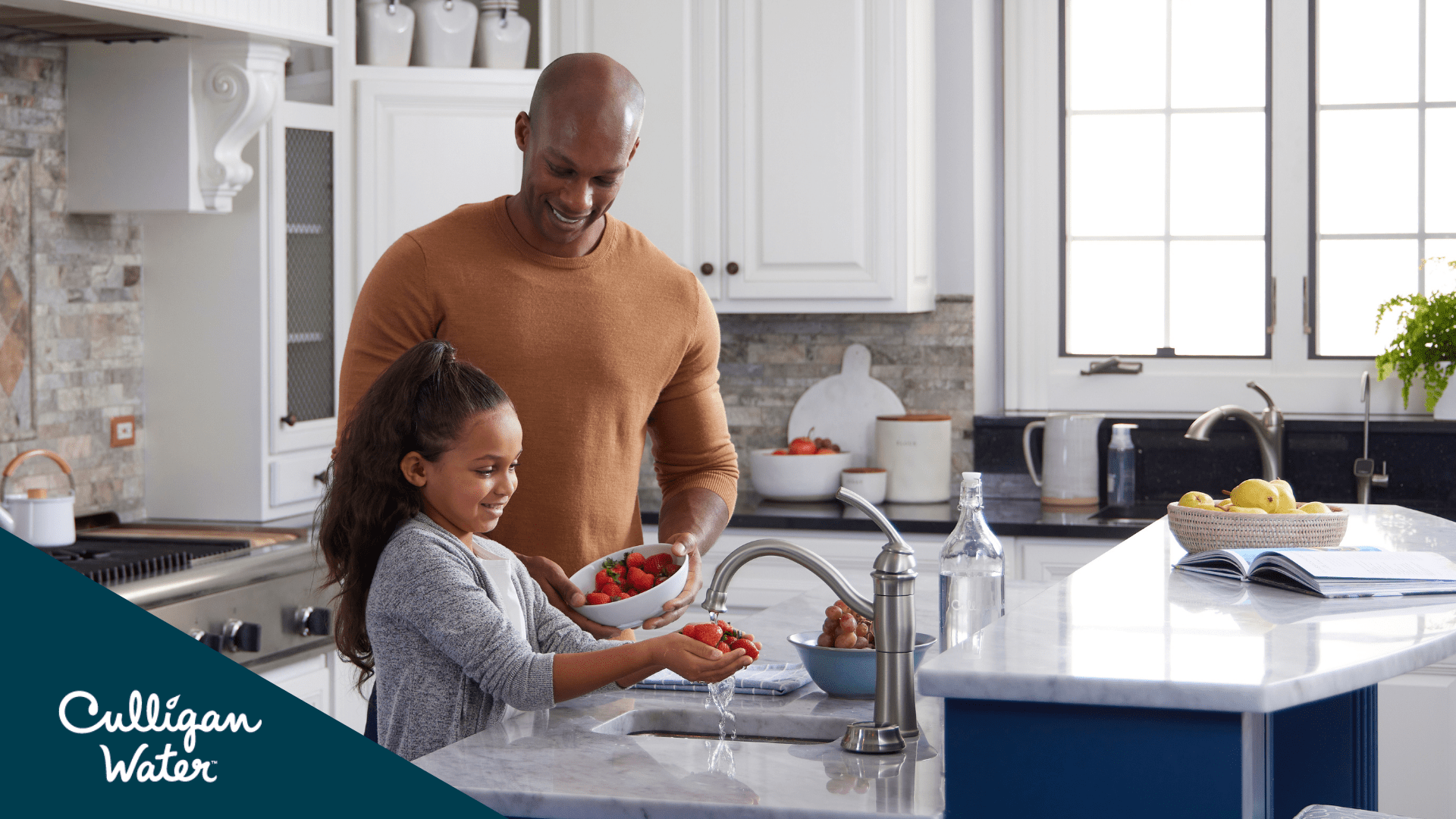 Benefits of the New Aquasential® Reverse Osmosis Drinking Water System:
Certified to significantly reduce 58 different contaminants — including lead, arsenic, pharmaceuticals, volatile organic compounds (VOCs) and more
Only drinking water system to be completely customizable, with seven stages of filtration and 12 interchangeable filters
Space-saving design features a sleek and modern faucet
Optional integrated monitor light indicates when it's time to change filters
Continuous water supply saves you money on single-serve water bottles and reduces your carbon footprint
Additional Features of the Smart RO System:
Wi-Fi connectivity for instant performance feedback
Leak detection capabilities with automatic shut-off
Allows you to set water consumption goals and create healthy habits
Shows you how many contaminants are being reduced for greater confidence
Tracks your environmental impact and cost savings
Optional remote dealer monitoring results in more immediate service
Ditch the pitcher and forget the fridge filter. With Culligan, you can get a continuous supply of safer, better-tasting water right from the tap.
Contact your local water expert to get better water for less than $1/day!
Efficiency is based on 3rd party testing to NSF standards. Limited-time offer. Dealer participation varies. See dealer for details. Contaminants may not be in your water. ©2022 Culligan International Company.